MONDAY, 05 AUGUST 2013
American Express Announces Solutions To Engage With And Meet The Evolving Needs Of Today's Business Traveler And Travel Manager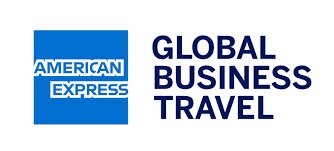 Company Launches Gamification Pilot; TripCase Integration; Near Real-Time Expense Capability; and Enhancements to Duty of Care Solution, AX CONNECT
Technology Innovations Enable Tools Designed to Make Life Easier for the Next-Generation Business Traveler and the Travel Manager Who Needs to Keep Employees Safe, Secure, and Compliant
San Diego, CA, August 5, 2013 – American Express today announced new technology capabilities to help make travel easier for today's well-connected corporate traveler while also encouraging alignment with a company's strategic travel and expense program. The capabilities announced today include a new platform that leverages social gaming mechanics to reward policy-adherent traveler behaviors; an integration with TripCase; a new capability that updates Corporate Card charges in near real-time so travelers can manage expenses on-the-go; and a new traveler-facing mobile interface for American Express's duty of care solution, AX CONNECT.
"One of the biggest challenges facing the business travel industry as a whole is how to effectively integrate consumer-based expectations and technologies without sacrificing safety or compliance," said Kim Goodman, President, American Express Global Business Travel. "Because of our strong technology foundation and proprietary data assets, American Express is able to deliver solutions that enhance travel and expense management by reaching our customers on the platforms and applications they use in their daily lives."
Ms. Goodman added, "Global Business Travel's commitment in 2013 to double our investment in technology is creating exciting opportunities for our business to introduce innovative products that deliver a connected, engaging travel experience; enhance the premium level of service core to American Express; and continue to address the safety, security and compliance concerns of our corporate clients."
Modern Traveler Engagement
Increasingly, today's workforce is made up of Millennials and Gen X-ers, who are generally tech-savvy gamers by nature and value easy-to-use tools that capture their interest and provide a new level of engagement. American Express believes that incorporating gamification – an incentives-based approach using techniques from game design to motivate certain user behaviors – into travel management programs can prevent program leakage and therefore drive increased cost savings. Working with The Behavior Platform by Badgeville, a global leader in gamification and behavior management, American Express has created a pilot program that can be tailored to each company's culture and travel program gaps. It uses social game mechanics to reward travelers for making decisions that fall within their company's travel policy.
The program is fully integrated, enabling trip and traveler data to flow seamlessly from the online booking tool to the game platform through American Express's proprietary data capability. Travelers accept policy-related "missions", such as booking a preferred supplier, booking in advance, booking a hotel at the time of air booking, and booking using a company's approved payments method. If the traveler is successful at completing the mission, the program rewards the traveler through status, badges, and leaderboards or via their company's internal recognition program.
TripCase Integration
The integration with TripCase, a leading itinerary management solution, will provide American Express Global Business Travel clients with mobile trip management by directly feeding trip details from American Express into the traveler's TripCase account, as well as providing automatic near real-time updates regarding itinerary changes. The TripCase mobile application is accessible on any iOS- or Android-powered device, or through the web browser on any smartphone.
The integration is aimed at keeping American Express Global Business Travel customers well-informed through on-the-go access to critical trip information by equipping them with the following features:
Automatic upload of trip details and automatic updates into one itinerary within minutes of booking a trip online or on the phone, as well as the ability to add trip elements via email
Flight updates, including gate changes, delays and cancellations based on real-time information
Click-to-call access to the traveler's specific American Express travel service number
Map and directions during the trip, based on location and itinerary
Access to critical information such as addresses and telephone numbers for the flight, hotel, car rental and other items included in the itinerary
Ability to share critical itinerary information with friends and family directly from the app or website
In addition, American Express® Corporate Cardmembers are able to link their Cards to the TripCase application for easy access and reminders about their respective travel-related Card benefits, such as airport lounge access and in-flight Wi-Fi, if available.
Near Real-Time Expense Capability
As corporate travelers today need to do more with less time, having the ability to manage and process expenses outside of the office is becoming increasingly important. American Express can now push near real-time transaction alerts to expense management mobile applications and enable Corporate Cardmembers to efficiently manage their expenses on the go, reducing the effort required when back in the office.
The first expense provider to integrate this near real-time data from American Express is Concur®. American Express® Corporate Cardmembers that use Concur Expense and Concur's new receipt capture application, ExpenseIt®, can benefit from transaction notifications in near real-time, prompting them to capture a photo of their receipt, and ExpenseIt will fill in all the details needed to submit their expense report. The near real-time expense capability helps streamline the end-to-end travel experience for road warriors and helps them focus on the 'business' part of business travel.
AX CONNECT Enhancements
As business becomes increasingly global and corporations make further investments in business travel in order to drive growth, American Express has seen its customers continue to place an emphasis on duty of care solutions that increase traveler safety and mitigate potential risk. To enhance its offering in this area, American Express Global Business Travel is adding functionality to AX CONNECT, its duty of care solution, which today enables travel managers to pinpoint impacted travelers, communicate with them via SMS, and prioritize aid to those travelers with the greatest need during a time of disruption. The enhancement to AX CONNECT's communication capabilities, which is expected to be available later this month, is a mobile application that provides an intuitive interface through which travelers can communicate with their travel managers.
The AX CONNECT communication capabilities will include the following features:
Customized Two-Way Messaging: Travel managers will be able to send employees customized messages through the application's interface and provide response options for travelers to select with the tap of a finger. For instance, travel managers can customize these messages to check a traveler's status or offer choices for itinerary changes.
Automatic Alerts: Travelers will be informed through automatic travel alerts prior to and during their trip that provide information, such as safety tips and potential travel disruptions at their destination or current location.
GPS Location Services: Travelers will have the option to approve a travel manager's request for a one-time share of their GPS-based location during a time of disruption. This will enable travel managers to provide more customized assistance.
Click-to-Call: In the event of an emergency, travelers will be able to reach a member of their company's security team with one click.
American Express Global Business Travel invites you to visit GBTA Booth #2336 and download the company's event app here to learn more about its new and enhanced solutions.

In addition, Alicia L. Tillman, Vice President, Deal Consulting and Business Services, will host the panel, "Playing the Game: Non-traditional Compliance Tactics Today" on Monday, August 5 at 9 am PT in Location 2. For more information on gamification and how it can play a role in travel and expense management, please download Update Your Playbook.

American Express will host a press conference at 10 am PT in room 24A where executives will discuss how the company's recent technology investments address the changing needs of the corporate traveler and showcase the solutions announced today.

About American Express Global Business Travel

Positioned at the intersection of commerce and travel, American Express Global Business Travel offers its customers a comprehensive network, service dependability, and deep insight to help move people and businesses forward. American Express Global Business Travel provides leading travel solutions, integrated consulting services, proprietary research, and end-to-end meetings and events capabilities. These innovative offerings enable clients to optimize the return on their travel and meetings investments. Learn more at www.americanexpress.com/businesstravel.

American Express Global Business Travel is part of one of the world's largest travel agency networks with locations in 138 countries worldwide.

About American Express Global Corporate Payments

American Express Corporate Payment Solutions provide the Corporate Card, Corporate Purchasing Solutions, and other expense management services to midsize companies and large corporations worldwide. In the U.S., American Express is a leading issuer of Commercial Cards, serving more than 70 percent of the Fortune 500, as well as tens of thousands of midsize companies. For more information, visit americanexpress.com/corporate.

About American Express

American Express is a global services company, providing customers with access to products, insights and experiences that enrich lives and build business success. Learn more at americanexpress.com and connect with us on facebook.com/americanexpress, foursquare.com/americanexpress, linkedin.com/companies/american-express, twitter.com/americanexpress, and youtube.com/americanexpress.

Key links to products and services: charge and credit cards, business credit cards, travel services, gift cards, prepaid cards, merchant services, business travel, and corporate card.

###

Media Contacts:

American Express

Diana Postemsky

(212) 640 9203

diana.c.postemsky@aexp.com

Erica Rose

(212) 640 2265

 

kwittken + company

William Nikosey

(646) 747 7150

Jake Green

(646) 747 7145

News Source

Click here to view the original version of this article.


ORGANIZATION